Trendy mothers like you never miss out any opportunity to learn about all the baby items. Whether it is for winning the quiz test at a baby shower game, or just to play the alphabet game with your little kid, you need to keep yourself updated all the time.
Our today's pick is the alphabet 'I'. So stay tuned, learn and upgrade your alphabetic collection with us.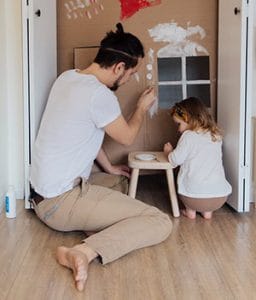 20 Baby Stuff  Name That Start With Letter I
1. Ice Gel Teethers
Little kids are prone to get sore gums pretty easily. And it is totally common for babies. Ice Gel Teething keys are cooling gel for your baby's gums.
Ice Gel Teethers have multi-surface teething. So, you can easily reach and place these teethers on the front, middle and back teeths as required.
After keeping it into the refrigerator for a while, it will give a gentle cooling to soothe the swollen gums of your baby. However, these Ice Gel Teether are not recommended for infants under 3 months. 
2. Infacol
Infacol is probably the most commonly used medicine for babies. Unlike the adults, little babies are not so good at digesting their food well all the time. Thus they often get gas trapped in their stomach and experience stomach pain.
Infacol helps to get rid of such stomach issues and the gripping pain in newborns. It is greatly effective and gives almost instant relief. Yes, there are some home remedies you can try if you wish. But Infacol is more efficient than any of those remedies and has no side effects.
3. Insect Repellent
Insect repellent is a must for all of us whenever we are planning for an outdoor trip. But baby skin is much more delicate than ours. 
A baby skin-friendly insect repellant will come in great defence for your little kids. And you don't need to cancel all those camping plans for the sake of your kids from now on. 
Some insect repellents come combined with SPF for the babies. So you won't need to buy the sunscreen for your kids separately. 
4. Infant Car seat
Well, an infant car seat is one of those few things in your MUST-HAVE list as a parent. Some parents start to find the best car seats for babies beforehand the birth of their child. It is that important item for babies.
An Infant car seat is somewhat like a carrier comes car seat. So, you can put your child at a sitting position in the seat, or you can rotate it at a comfortable position for your child to sleep in. Infant car seats feature safety straps and buckles to securely hold your little baby.
5. Itty Bitty Boo Toys
Itty Bitty toys are widely popular amongst babies. Kids just love these characters of monsteroo boo and unicorn boo as toys. If you have kids of your own or have cute nephews and nieces, get them these itty bitty toys for their next birthday present. 
These cute little toys are made of soft, huggable upholstery that meets all the GUND quality standards. So, it's completely safe for little babies to play with.
6. Inflatable Pool
Inflatable Pool is the most fun indoor or backyard game for the toddlers. These Pools are made of inflatable PVC material. So the surface is soft enough for the kids to sit and jump in the pool filled with water.  
There are many great inflatable pools for toddlers in different shapes and sizes. So, you can find a suitable one for your kids and for where you want to use it.
7. Infant Insert
Infant Insert is basically an especially designed padding for the newborns and infants. It helps to hold the babies in an ergonomically spread squat M shape, to give them full support.
It's a must-have for those parents who need to move along a lot with their tiny babies who haven't yet developed a strong head. Infant inserts can be used inside of a carrier, swinger, bouncy chairs and etc.
8. Interactive Dolls
Interactive Dolls are great toys that start with 'I' for toddlers and preschoolers. At this age, kids learn very fast and start to explore their communication skills.
Interactive baby dolls are designed in such a manner that they can express certain emotions. Some of these can do little things like cry, coo, and giggle. Some others are more advanced and can say names of foods and a few other words which are suitable for older kids (4 years old and up). So, while playing with these dolls kids learn the words themselves and develop empathy for others. 
9. Ink Pad Memory Book
Parents love to capture every moment of their babies in a memory book. An Ink Pad is usually used to take out a baby's hand and footprints onto a card that is inserted in a memory book. Babies grow faster. Using the ink pads you can capture their little growths every week or month, and save them for future nostalgia.
10. Incredible Hulk Toy
Kids love to play superhero characters as much as they love to watch those superhero movies. The Hulk from Marvel Avengers is a popular figure for the kids. There are many Incredible Hulk toys available out there.
Some of them are even electronic, featuring lights and speeches. Some of them can even recognize and react to other Titan Hero characters. 
11. Inline Rollerblades
Skating is a classic fun game for every kid. However, the specialty of inline rollerblades is that it's adjustable for your growing kid's feet. So, you won't need to buy new skateboards with every centimeter of your child's growth.
It's a popular type of skateboard for beginners. You can buy this for your kid at their early practicing time. And your kids can continue by adjusting it between 6-12 shoe sizes. 
12. Inner Tube
Inner Tube is basically an inflatable rubber or vinyl tube for kids. Kids can play with these inner tubes in various ways. The most popular and common way of using inner tubes is for swimming.
Kids use them to keep afloat and learn how to swim slowly. There are various colors and sizes for kids' inner tubes. However, kids can also play ring toss games with the inner tubes. Older kids can even sled in water games sitting on an inner tube.
13.

Inchworm Musical Toy
Rattling toys and stuffed animals are most suitable for newborns and little toddlers, up to 3 years. Inchworm-inspired toys are very interesting for the kids for their bright color and interesting snake-like shape and movement.
Kids enjoy watching these musical stuffed animals as they move with the music. You can get one for your little baby and it might inspire him to dance with the inchworm toy.
Babies can play with it, squeeze it, drag it around with them and sleep with it. In short, they will undoubtedly enjoy having one.
14.

Imagine Ink Magic Ink Pad
Imagine Ink Pad is a Disney-certified mess-free coloring book for kids. Kids do love to play with colors so much. But if left unobserved, they can turn the whole house, walls, and floors into a total mess. It's a given. With the mess-free marker, your child can paint each page of the Imagine Ink Pad and reveal the hidden picture.
This is fun and a great pastime for kids. Plus, you need not worry about the mess. Because its invisible ink technology offers you a non-marking experience in the households. 
15. Ironman Electronic Fist
Ironman is a famous Marvel Avengers character. Kids love to mimic the iconic accessories and outfits of the character.
Get your kid the Ironman Nano Gauntlet Articulated Electronic Fist. Let them show off their superpower of the infinity stones and imagine-play the Marvel character themselves. It'll be real fun for children to play with this articulated electronic fist with flexible fingers with light and the real movie sounds. 
16. Imagination Patterns
Imagination Pattern game is a great brainstorming tool that starts with I. The game set usually comes with colorful pattern cards, numbered in the order of its difficulty level. 
The game set includes some colorful pieces of wooden magnetic blocks and some dry-erase markers. The kid player would have to pick a pattern card and arrange the wooden blocks on the board to create the object on his pattern card.
This game helps kids to brainstorm, and learn to be patient. It's a STEM game for kids.
17. Infant Baby Doll
Little toddlers do not have the maturity to understand words or how to communicate with interactive dolls. So, before investing in an interactive doll, you can buy a simple newborn doll with a cute appearance and outfit and that's enough. Little babies can keep themselves occupied just by touching or seeing their dolls.
18. iPad STEM Workshops for Kids
Modern kids will have access to the iPad, Tablets, and TV monitors today or tomorrow. No matter how much you want to limit their screen time, they will ask more for it and that's a given. So, why not get themselves involved in something educational.
There are some great mathematical and intellectual workshops that could be operated with the iPad or Fire Tablets, such as Osmo Math Wizard and Magical Workshop. This is a STEM toy for kids. So, your kids can have their screen time, play games, and learn mathematical curriculums through one game kit. This is a smart parenting tool for educating kids. 
19.

Imaginext Shark Bite Pirate Ship
Imaginext is not any particular product. It's a popular brand, known for manufacturing adventure toys and role-play toys for kids.
Amongst so many popular Imaginext toys, our personal favorite is the Fisher-Price Imaginext Shark Bite Pirate Ship. Kids can role-play pirates and imagine their own game with this ship. Other Imaginext toys include DC superhero character figures, Disney Pixar Robot, etc.
20.

Ice Skates
Ice skates are the most popular winter baby item that starts with I. Although that's a little dangerous game to play for kids. You still can buy your child a pair of adjustable Ice Skates for learning it under expert observation. It's gonna be a fun experience for him. 
Final Words 
These are the seven interesting baby staffs that start with the letter "I". I hope you have enjoyed our article. And if you found it somewhat helpful, then let us know which one you learned new from us.